We recognize that all of our patients are unique and deserve to receive dental care that reflects their individual needs. Our experienced and talented dental team is committed to working with you and your family to create a comfortable, stress-free, and rewarding dental experience every time you visit our practice. We are pleased to welcome you and your family, and we look forward to working with you.
---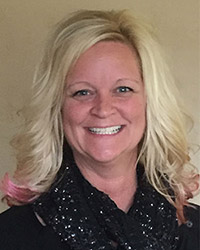 Debbie
Receptionist
I enjoy meeting and working with people. We really have the best patients and I love that we care for whole families, from children through grandparents. I welcome people when they arrive, check them in, and update their information. I also schedule appointments. I review the doctor's proposed treatment with patients, making sure they understand what's involved, too.
I've been married to my husband Ron since 2007. I have three boys and love spending time with family and friends. I also enjoy going up north, riding my motorcycle, and cheering for the Green Bay Packers.
---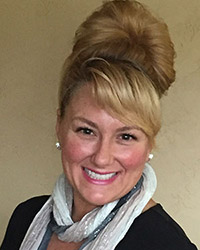 Holly
Dental Assistant
I enjoy helping patients during their visits. I really like it when I'm able to help a person move from fear of seeing us to looking forward to coming in. I prepare patients to see the doctor, making sure they're comfortable in the chair and explaining what will happen. Then I offer chairside assistance during procedures. I also take X-rays and impressions and make temporary crowns and whitening trays.
The loves of my life are my fur-babies: Boston Bean and Figgy Pudding are my dogs. Travel is important to me. My dearest friends are all over the US, so we love to get together for trips.
---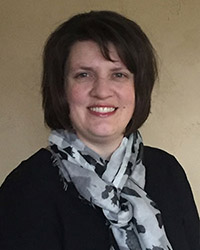 Jen
Dental Assistant
I like helping our patients feel at ease. Even the most anxious patients learn that we offer painless care and that coming to see us isn't anything to worry about. I function as the doctors' right-hand woman, supporting them while tending to the needs of our patient. I seat patients, tell them what we'll be doing, and make sure they're comfortable. Then I sit chairside, handing the doctor instruments while talking with our patient about how they're doing.
When not at work, I enjoy spending time with friends and family, including my ten nieces and nephews. I also enjoy reading, traveling, and crafting. Most of all, I like singing. I've been a member of the Oshkosh Choraliers, singing as an alto, since 2014.
---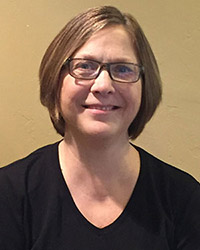 Kay
Receptionist
I enjoy helping people, making sure everything goes smoothly during their visit. I've made some wonderful friendships while working here and look forward to making many more. I greet and check in patients, and check them out at the end of their visit, too. I also verify patients' insurance and handle a variety of office duties, as needed.
I'm married and have three adult children along with six of the world's best grandchildren. I also have two German shorthair dogs. Spending time with family and friends, traveling, and DIY home projects are some of my favorite things.
---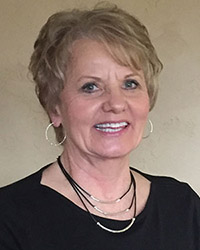 Nancy
Dental Hygienist
The best part of my job is my patients! I have been fortunate to meet so many wonderful people from all walks of life. I enjoy helping people improve their oral health and develop the smile they want. I perform dental cleanings and treat periodontal disease. While I'm caring for my patient, I talk with them about their oral health. Together, we figure out how they can improve their home care. When they come for a recall visit, and I see a healthy smile, I'm thrilled.
When I'm not in the office, I like spending time with my family and our golden-doodles. I love remodeling projects, reading, walking, biking, and doing crafts.
---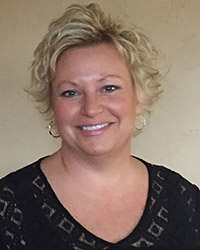 Sue
Dental Hygienist
I treat and care for my patients like they're family. They are why I love coming to work every day. I am happy to help people I care about develop a healthy mouth and smile they love. During a visit, I take X-rays, clean teeth, deliver periodontal treatments, and perform charting and treatment planning. The most important thing I do, though, is educate my patients. I help them learn how to keep their mouth clean and their smile looking incredible.
My husband's name is Carter. I have two daughters, Rachel and Carly, and two stepsons, Ethan and Evan. We have a yellow Lab who is like one of our children. We're a close family and enjoy spending our free time together.
---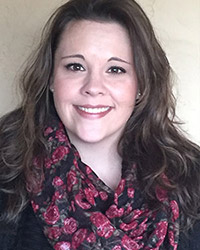 Victoria
Dental Hygienist
I like making my patients feel comfortable while we work together on their dental health. I personalize care to each patient's needs, both clinical and personal. Working one-to-one with patients, I review their dental and medical history. I also take X-rays, perform cleanings and periodontal treatments, and offer dental education. It's important for people to understand the best way to keep a healthy, wonderful smile, and I like helping them learn.
Outside the office, my favorite thing is spending time with my family. I also enjoy losing myself in a book and listening to all genres of music.